Business Insurance Doylestown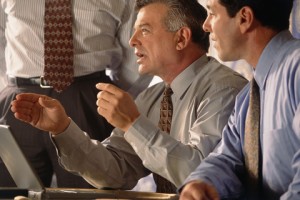 Business insurance is essential. That much is clear to every business owner and manager we talk to about their insurance needs. After that, business insurance can be tremendously complicated because there are so many risks, circumstances and details about your business that need to be considered. At Steely & Smith, we have developed a high level of expertise in business insurance so that we can help businesses be sure they have the right coverage. And we do our best to make it straightforward to understand.
The success of a business is largely dependent upon ingenuity and hard work. Business insurance makes sure all of your hard work and money that you have invested into the business is covered when a disaster occurs.
We provide coverage in the following areas:
Liability – When it comes to liability insurance, you are protected in the event that someone says that your business is the reason why they were harmed or injured.  The insurance will pay for damages to third parties that is the direct result of any property damage or bodily injury from which the business is responsible, up to the limits of the policy, as well as any legal fees that arise from the claim.  It will also provide for medical bill coverage for anyone who is injured by your business.
Workers Compensation including a weekly pay as you go – Workers comp pays for the medical care and a portion of the lost wages for the employee who ends up getting injured while on the job, regardless of whether they were at fault for the injury or not.
Beyond the basic coverage mentioned above, you might also want to consider some of these additional policies that could benefit your business and protect your investment.
Farm Insurance
Agricultural Business
Builders Risk
Non-Profits
Special Events
Flood
Garage Packages
Contractors Liability
Package Policies Tailored for your business
Bonds (bid, performance/payment)
Court Bonds
Umbrellas/Excess Liability
Employee Dishonesty
Directors and Officers Liability
Life, Health, Disability
Employment Practices Liability
EPU
Inland Marine
Professional Liability
Directors and Officers
Cyber Insurance
Crime Coverage
Property Insurance – This type of insurance provides you with compensation if the property that you use for your business is damaged or lost from perils such as theft or fire.  It covers more than just the building that you operate your business in.  All of your personal property for the business will also be taken care of with this type of insurance in place.
Business Vehicle Insurance – This policy will cover any automobiles that the business owns and operates.  The insurance will pay for any costs to a third party that was injured or property damage that the business is legally liable for, up to the limits of the policy.  Based upon the type of coverage you have, the insurance can also pay for replacement or repair of your vehicle because of theft, floods, accidents and other unexpected events.
Business Catastrophe Liability Policy – This particular coverage, also known as an umbrella policy, will provide you with coverage above and beyond your traditional liability coverage in place.  The policy is designed to help protect your business against any large losses.  When it comes to a typical business entity, this policy can provide you with additional protection above that of the general liability and auto liability limits you have in place for your policies.
Specialized Liability Insurance Policy – These policies are designed with the needs of the business owner in mind.  They include errors and omissions insurance, directors and officers liability insurance, employment practices liability insurance and professional liability insurance.
Terrorism Insurance – Even though you might not think you are going to need this coverage, it is available to all those from the mandated Terrorism Risk Insurance Act that was enacted by Congress back in 2002.  Any insurance losses that are the direct result of terrorism are insured by that of a private investor and re-insured from the government.
Call to learn more about Business Insurance in Doylestown PA