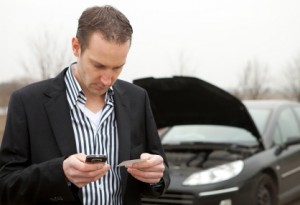 No one likes to report an insurance claim – but that's why you have insurance in the first place. When you need to report a claim, we won't just hand you off to an anonymous person. You can depend on us to work with you to answer your questions and help you file your claim. We believe we can offer you the best results if we work as your advocate, from the initial reporting to reaching a final settlement on your claim.
When you have a claim, please contact us at 215-345-9410 and tell us about your claim. We'll help you every step of the way.  Bring your questions and paperwork to the office and we'll sit down in our conference room and get you answers.  Lots of parking and we're easy to find.
Here is a list of insurance companies we represent.
Insurers
Contact Numbers
On-Line Claims Filing
Builder's Insurance Group
Telephone:
Fax:
CNA Surety
Telephone:
Fax:


Donegal Insurance
Telephone:
Fax:


EMC Insurance Company
Telephone:
Fax:


Foremost Insurance
Telephone:
Fax:.
GMAC Insurance
Telephone:
Fax:
Guard Insurance
Telephone:
Fax:


Hartford Mutual
Telephone:
Fax:


Harleysville Insurance Company / Nationwide / Allied
Telephone:
Fax:
 
Hartford AARP – Authorized to offer the AARP Auto Insurance Program and Homeowner's Insurance Program
Telephone:
Fax:
 
Infinity Auto Insurance
Telephone:
Fax:
 
Keystone National Insurance Company
Telephone:
Fax:
 
Liberty Mutual
Telephone:
Fax:
 
 
Mercer Insurance
Telephone:
Fax:
 
 
National Flood Insurance Company
Telephone:
Fax:
 
 
National General Insurance Company
Telephone:
Fax:
 
Ohio Casualty Insurance Company
Telephone:
Fax:
 
Philadelphia Insurance Company
Telephone:
Fax:


 
Progressive/Drive
Telephone:
Fax:
Rockwood Insurance
Telephone:
Fax:
 
Safeco
Telephone:
Fax:
 
Travelers Insurance Company
Telephone:
Fax:
 
Utica National Insurance Group
Telephone:
Fax:
Volunteer Fireman's Insurance Services
Telephone:
Fax:
 
Westfield
Telephone:
Fax:
 
Zurich
Telephone:
Fax: