Garage owners and towing operators understand more than most people how quickly, unexpectedly and frequently accidents can happen – on the road and off.  Garage owners and towing companies have risks that are specialized to their businesses. Consequently, the average, off-the-shelf business insurance program is unlikely to effectively meet your insurance needs.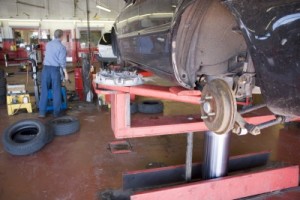 At Steely & Smith, we understand the special insurance needs of garage owners and towing companies, and are able to offer a specialized insurance program specifically designed to meet your needs. Our insurance program for garage owners and towing companies includes the following coverage's:
Property (including crime)
General Liability
Auto Liability
Garage Liability
Umbrella
Motor Truck Cargo
On Hook Coverage – covers you while towing a customer's vehicle
Garage Keepers Legal Liability—covers you while a customer's vehicle is in your care, custody, control
Dealers Physical Damage – for vehicles held for sale
We also offer insurance coverage for garage specialties in Doylestown including:
Air Conditioning Specialists
Auto Body Repair
Auto Detail Shops
Auto Glass Replacement Shops
Brake and Wheel Alignment Shops
Electrical Repair Shops
Ignition Service Shops
Muffler Shops
Radiator Repair Shops
Transmission Shops
Tune-up Specialists
Through our many years of experience in business, we have been able to help many garage owners and towing companies get the
insurance coverage they need
. We're happy to help you as well! Please call us at 215-345-9410 to go over your insurance needs and the special programs available.