Contractors and environmental firms often work on structures and properties of tremendous value, and perform services that are riskier than most businesses. Responsible contractors and environmental professionals take great care in how they approach their work, but what if unforeseen circumstances create a liability that leaves them financially responsible for making things right? That's why the right Doylestown insurance for contractors and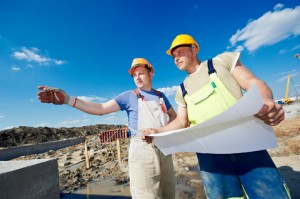 environmental firms is essential.
At Steely & Smith, we understand the special insurance needs of contractors and environmental firms, and are able to offer a specialized insurance program specifically designed to meet your needs. Our insurance programs for contractors and environmental firms include:
General Contractor & Developer Package & Workers Compensation Program:
Serving the construction industry, including commercial general contractors, residential general contractors, developers, remodelers, and select artisans. In addition we offer Workers' Compensation for additional industries such as commercial roofing and contractor's pollution coverage.
Special features: Full coverage for damage resulting from your subcontractor's work; various pay plans, including monthly self-reporting (online); online risk management and training material available; and automated and fast turnaround for quotes and certificates.
Residential General Contractor Program:
Subcontracted Work Property Damage (No restriction on percentage of work subcontracted)
Building and Personal Property
Liability, including Completed Operations Coverage arising from subcontracted work for the general contractor
Builders Risk Coverage
Commercial Auto
Commercial Umbrella
The National Alliance of Environmental Specialists Insurance Program (NAESIP):
Developed in conjunction with environmental consultants and contractors, this program provides a full range of insurance administration, claims management, and risk control services specific to the needs of the environmental construction industry.
Through our many years of experience in business, we have been able to help many Doylestown contractors and environmental firms get the insurance coverage they need. We're happy to help you as well! Please call us at 215-345-9410 to go over your insurance needs and the special programs available. Contact Doylestown Contractors and Environmental Firms insurance agent today.