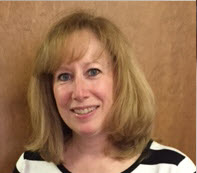 Robin Fetterolf-Dunckley is president of Steely & Smith, a full-service, independent insurance agency serving Doylestown, Central Bucks County and Southeastern Pennsylvania. Robin is the second generation of Fetterolfs owning and operating Steely & Smith for more than 40 years.
A life-long resident of Central Bucks County, Robin lives in Buckingham, Pennsylvania with family. Robin graduated from Central Bucks East High School and holds a Bachelor's Degree in Business from Bloomsburg University.  Robin has also attained the Chartered Property Casualty Underwriter  (CPCU) designation from the American Institute for Chartered Property Casualty Underwriters.  She is also licensed in New Jersey, North Carolina, Forida and Massachusetts.
Having grown up with parents actively involved in Midway Volunteer Fire Company in Lahaska, Robin has been committed to public service for her entire life. Robin is a member and past Matron of the Eastern Star.