Specialty Insurance Doylestown
Our approach to business insurance is definitely not a one-size fits all. Doing business today has become highly specialized. A towing and car repair shop is going to need insurance coverage that is different than what a retail store needs, than what a restaurant needs, than what an environmental contractor needs, and so on. Because businesses are different, Steely and Smith has affiliated with Keystone Insurers Group, a network that gives us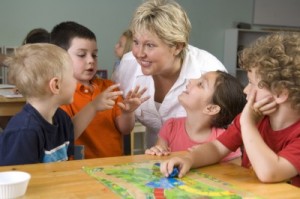 access to highly specialized insurance programs for different types of businesses.
At Steely and Smith, we recognize that there isn't an approach that will fit all needs. When you consider all of the unique industries in the world today, you need a policy that is customized to meet your needs accordingly. Each business operates under a distinct set of standards, so policies should be unique as well. With our extensive knowledge and dedicated service, we can determine the exposures of your business and create a solution to overcome them. We are delighted to bring a number of different coverage options to your business today.
Our specialty insurance services include:
Body and Mechanical Shop Repair Program
Regardless of whether you are an auto body repair shop, diagnostic center, brake and wheel alignment shop, muffler shop, transmission shop and more, you can rest assured that you are covered with this type of policy. The coverage's are designed for your specific industry to make sure you have the coverage needed for your business.
When it comes to operating a child care center, the specialty coverage provides you with the coverage you need for an array of different situations that may occur. From molestation and abuse coverage to sewer and drain backups, workers compensation, crime, playground equipment, landscaping and more, you can rest assured that you are well provided for with your child care center insurance.
General Contractor & Developer Package & Worker's Compensation Program
Environmental Contractors Program
Habitational Properties Program
Manufactured Housing Dealers Program
As a mobile home dealer, you want to make sure you have the proper insurance coverage in place to protect your business. Specialty insurance provides you with flood coverage, installation and set-up, transporting of the home and floor plan coverage for your inventory. The park operator's coverage takes cake of sewer equipment, liability and related contractors, businesses and rentals for the property.
PA State Association of Boroughs Program
Pollution and Professional Program for the Construction Industry
Public Entities Program
Public Golf Course Owners Program
Residential General Contractor Program
RV Dealers Program
RV dealers represent a unique industry, which is why you need a specialty insurance program designed around your specific needs and wants. Regardless of whether you need to insure a full size RV or a standard pop-up, you are covered with this additional insurance coverage. The policy covers the units that you have for sale, workers compensation, liability, property and garage liability
PA School Bus Contractors Program
Specialty insurance covers you for any non-school activities throughout the year. Portable equipment, corporal punishment, molestation, summer credits for the buses and workers compensation are all covered under this insurance policy
National School Bus Contractors Program
Towing and Used Car Dealer Program
Regardless of whether you have a vehicle dealership, towing business or other motorized dealership, you can get the unique management solutions desired to protect your business. The coverage entails, auto and garage liability, motor truck cargo, umbrella, physical damage, garage keeper's liability and more.
Towing, Used Car and Motorized Dealer Program
Beyond the programs outlined above, plenty of others exist from which you can choose. Take the time to speak with one of the trained representatives at Steel and Smith to learn what we can do for you and your business today. You deserve the protection available to make sure your investment will be provided for over the course of time. Stop worrying about losing money and start investing in insurance that keeps you covered for years to come.
Please call us at (215) 345-9410 to go over your business insurance needs and the special programs available for your business.
Every business has insurance needs that differ from others. At Steely & Smith, we don't believe in a one-size-fits-all approach to insurance. We tailor every insurance program to meet your specific needs. For those businesses that are highly specialized, Steely & Smith offers specialty insurance programs through Keystone Insurers Group. These are the most focused insurance programs you will find anywhere. Our specialized insurance programs include: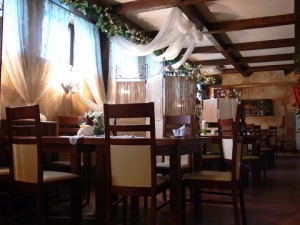 Auto Services Program (mechanical shop, body shop, towing)
Charter Bus Program
Community Banks
Contractors (Residential & General)
Contractors Workers Compensation – weekly pay – pay as you go
Convenience Stores
Fuel Oil Dealers Program
Habitational Properties Program
Hotels
Keystone Municipal Insurance Program
Libraries
PA Manufactured Housing Assn
PA School Bus Association Program
Pennsylvania State Association of Boroughs
Printers
Professional Accountants Insurance Program
Propane Distributors
Religious Institutions
Restaurants
RV Dealers
Showmans Program
Volunteer Fire & Emergency Services Program